Replacement Parts
Learn about brand quality badges and our transparency efforts.
Commitment to transparency
In the computer repair industry, there's no shortage of vendors willing to misrepresent the origins and condition of their products. We aim to do better. The simple truth is that Apple doesn't make their parts available for resale. So if you aren't buying new condition parts directly from Apple, the parts are almost certainly not original Apple parts. Most part vendors are intentionally vague about this issue, and the most devious vendors will even claim to offer new condition Apple parts.
We aim to be as transparent as possible about the origin of our parts and so each product page has an informative brand quality badge. The brand quality badge contains three important pieces of information.
Brand of the part
Our quality score of the brand
A flag to indicate if the brand is an OEM (original equipment manufacturer) for Apple
Third-party branded OEM parts
Apple uses many major brands to manufacture their parts, and these parts typically have their branding on the exterior of the part. These parts are often more readily available than unbranded OEM parts, and we can more easily verify that the parts are identical to the parts that originally shipped in Apple computers.
Unbranded or Apple branded OEM parts
Parts that do not contain a brand marking, or that only have Apple branding are still manufactured by other companies on behalf of Apple, but the source of the company is often more difficult to trace, and Apple will often use multiple manufacturers to fill the demand.
The only way to guarantee that these replacement parts are "original Apple" is to purchase parts directly from Apple, or to source parts from used Apple computers. We source our Apple parts directly from used computers, and all the work is done in house so we can maintain the highest standards of quality control.
Beetstech branded parts
Aftermarket parts that come from "no name" manufacturers make up the majority of new condition replacement parts on the market, and are manufactured by other industry OEMs. There are typically multiple competing manufacturers producing these parts, and the market is filled with a wide variety of parts that often appear very close to identical to one another. We test these parts and use them in our own repairs, and assign each part a quality score out of three stars.
We would love to only carry OEM quality parts, but sometimes there just isn't a part available that performs as well as the original. In these instances we may choose to carry a lesser quality part rather than no part at all, but we want to be crystal clear about the part you'll receive, and our quality score reflects that.
Beetstech Gold
Equivalent to OEM quality.
You won't be disappointed.
Beetstech Silver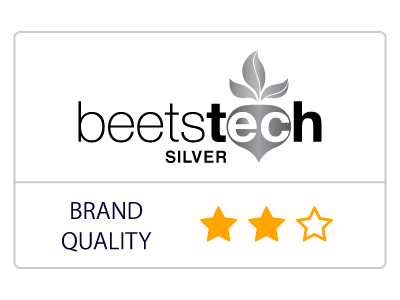 Lesser than OEM quality, but the absolute best quality version we can find.
If there's a used condition version available, opt for the used condition part instead.
Beetstech Bronze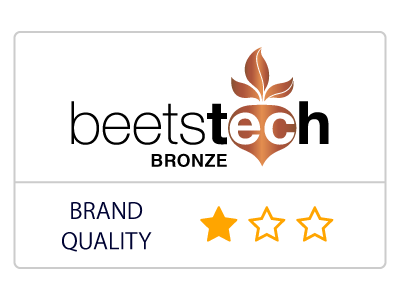 Well below OEM quality.
You won't even see this badge in our store. If the quality is this poor, we choose not to offer the part.